EOD Gear Store Huntsville is on the west side of the building opposite W. Schrimsher Avenue SW. Suite W-9.
You'll drive back onto Johnson Avenue. Drive around the Citgo and drive all the way back. You'll see the EOD Gear sign.
Call (877) 363-2626 Extension 4 if you want to speak with someone in the shop.
The EOD Gear Store Huntsville is open Monday, Tuesday and Thursday from 1100-1600 and Wednesdays from 1100-1800 or later so Redstone Class Attendees can swing by for Burgers, Cold Drinks and to check out all the gear that we offer.
We opened our first EOD Gear Store in February of 2017 in Nashville. We've been honored to have 100's of Techs stop in to just look and also to build some of the most bad-ass custom tool kits in the field. If you find yourself close to Nashville, be sure to stop in and see for yourself.
What to Expect From EOD Gear Store Huntsville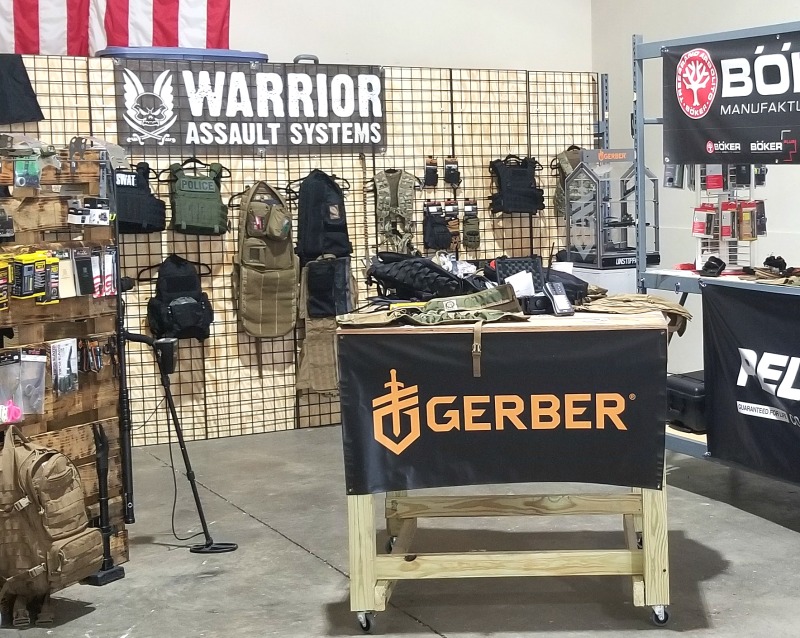 That's the fun part. If you've not been to our Nashville location, you may not have an expectation but I can tell you it's been very positive and we expect that and more.
First of all, you should be offered a coffee, water, protein bar, etc. after you've identified yourself as a Tech. After that, you'll get the tour so you can see not only what we're doing but why we're doing it.
If there's one thing I want every Tech to know is that you should never purchase a tool that you don't absolutely want or need. That's why we created the Custom/Build Your Own Took Kits on EOD-Gear.com.
Now you get to come in, maybe pickup our EOD-specific Rip Away Pouch and specifically pick out each tool out of our huge selection of tools. We have everything from Low-tech to High-tech.
Besides our Rip Away Pouches, we also have our Disruptor Pouch which perfectly fits the Carbonfire with the extension attached. You may chose a selection of Rip Aways and our Backpack EOD-Insert or maybe our Tool Roll.
How about try out some tools like the Mini Breakaway Pulley? No problem. We have plenty of room and we can HAL the entire space.
Most importantly, come in to have some fun, catch up on emails, have a coffee and relax.
We hope to see you soon!