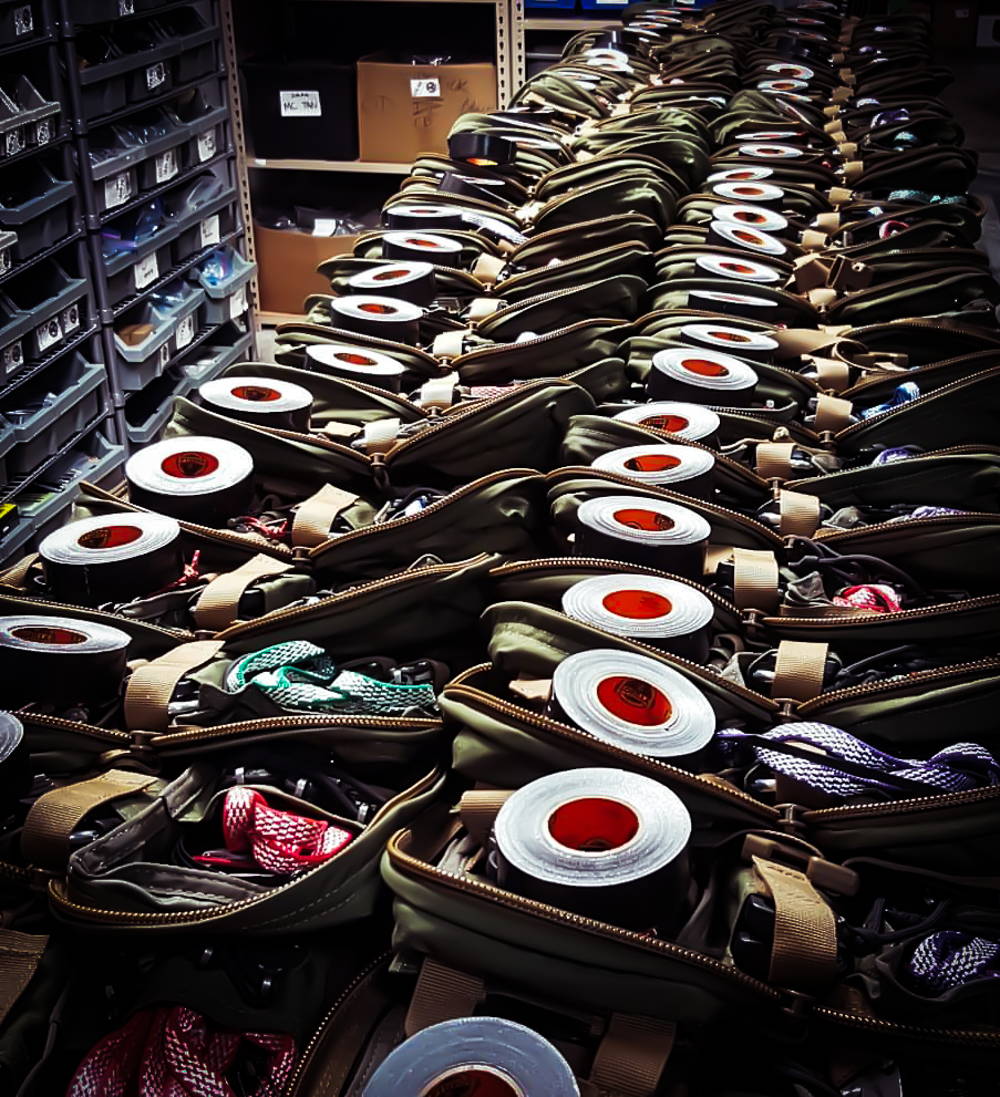 EOD Gear is an ISO-9001 Certified company providing 3PL Third-Party Logistics Provider services for EOD, Special Operations Equipment and Demining Tool Kit contract requirements to ensure your kits are built and packaged correctly.
Kits are built to your exact requirements
Kits can be labeled for individual End Users, Teams or Commands
High Value items can be laser engraved for accountability
Kits are ready to go out of the box
HS Codes provided for OCONUS shipments
ISO-9001 Certified for Custom Kit Building
EOD Gear has extensive experience in providing custom kitting and logistics support to military and law enforcement agencies. We specialize in kit building and distribution of specialized equipment such as Explosive Ordnance Disposal (EOD) and demining tools and Special Operations Equipment. Our staff has a deep understanding of the unique challenges associated with these types of tools, equipment and kits.
The EOD Gear warehouse in Franklin, Tennessee can receive and store your contract requirement gear until it is ready to be custom kitted and shipped from our location.
EOD Gear has a well-established network of suppliers and partners, which allows us to quickly and efficiently source and deliver equipment and supplies as needed. Additionally, we have rigorous quality control procedures in place to ensure that all equipment is properly packaged and ready for use when delivered.
EOD Gear is committed to providing exceptional customer service. We work closely with our clients to understand their specific needs and requirements and we are always available to answer questions and provide support. This level of personalized service helps to ensure that clients receive the equipment and support to carry out their operations effectively and safely.
You can run the risk of using inexperienced companies for your EOD and Special Operations Equipment requirements or you can know that EOD Gear is your ISO 9001 certified, reliable and experienced 3PL provider for Special Operations Equipment and demining tool kits, EOD Gear is the choice. With our expertise, efficiency, and commitment to customer service, you can be confident that your equipment and supplies will be in good hands and ready to use out of the box.
To get started, fill out the request form below.