Work at EOD Gear to be part of a growing team, showcase your skills, make a living while enjoying a great quality of life which includes not wearing a suit at trade shows or 5.11's while calling on clients.
If you or someone you know is a retired or recently exited EOD Tech or Bomb Tech we'd like to speak with you about being part of a growing company with plenty of room for you to use all that you've learned to build a career with tons of room for professional growth.
Your geographical location isn't important to us as long as you have internet and a phone. If you're EOD, you've probably moved around more than you cared to so we're not going to tell you where to live.
Maybe you're disabled and can't travel much. That's OK. You can work from home.
If this sounds like we could be a good fit for each other, drop me an email at steve at EOD [the dash symbol] gear [dot] com. As long as you're EOD or Bomb Tech, I don't need your resume'. Let me know where you're at geographically and which branch you served in and when you graduated NAVSCOLEOD or HDS.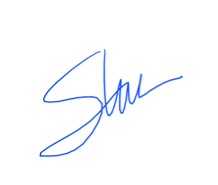 Steve Cassidy
President
Training Center Pros Inc.
EOD-Gear.com