EOD Green Line Laser
EOD Green Line Laser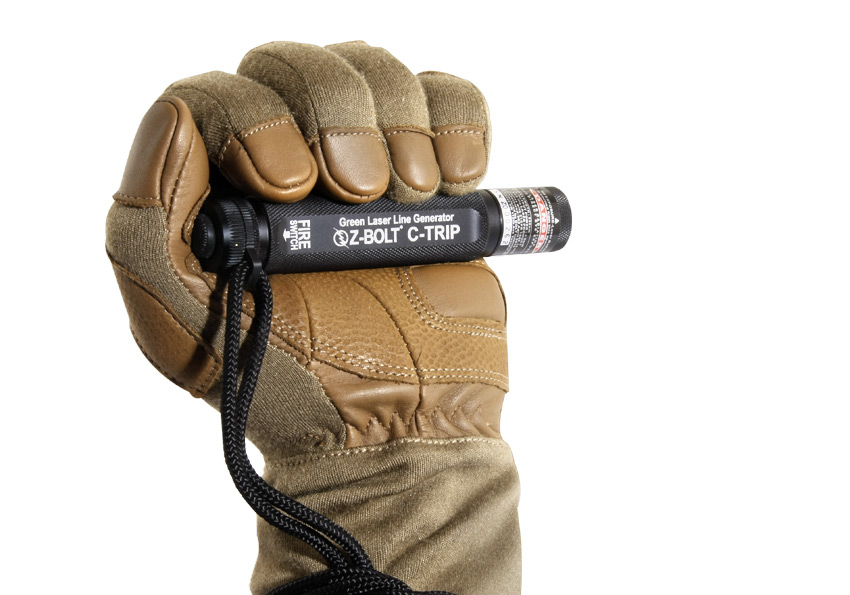 Clear your area quickly with the C-Trip Line Laser!
This is not a point laser! This unit projects a 15 foot line at a distance of 15 feet!
What you're getting:

Waterproof
Shock Resistant
Ruggedized Optics
Constant On/Off Click Switch
Power Lockout Functionality
Manual, Quick Start User Guide
Switch Loop Attachment for Lanyard
2 pcs CR123A Lithium Batteries / 1400 mAh
Nylon Modular Pouch (MOLLE Style – Berry Compliant)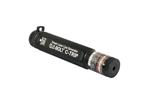 Technical Data:
Wavelength (Color) - 532 nm (Green - 98% IR Filter)
Output Power - < 1 mW
FDA Safety Class IIIa / ANSI - IEC Class I
Line Output – 60 Deg. Fan, 15' Line @ 15'
Diode Circuit Type – Computerized APC
6000 Series T6 Aircraft Grade Aluminum
1" Knurled Tube, Lanyard Loop
Six (6) Hour Battery Life
Product Warranty - 1 Year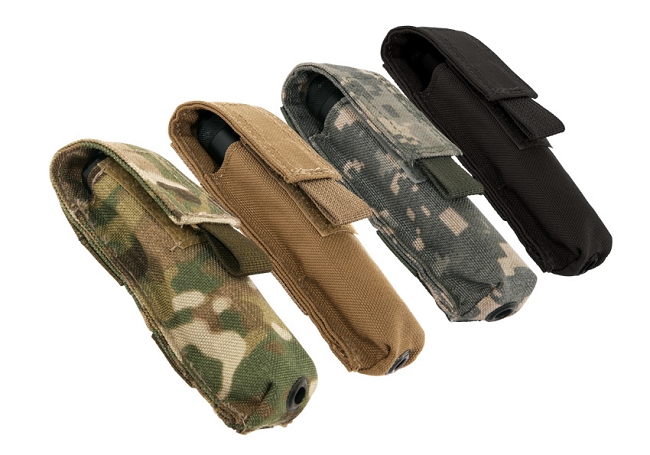 The Z-Bolt® C-TRIP has been recently adopted by US Navy EOD and is now deployed in the operational forces. EOD techs use to illuminate and fluoresce trip and command wires. The C-TRIP paints a brilliant 60 degree fanned vertical green laser line, measuring 15' at 15' distant. Easily scan doorways, halls or stairwells with one pass. Field Report – Navy EOD Tech, EOD Group Two: "I have been evaluating the C-TRIP (Green Laser Trip Wire Illuminator) extensively with various Navy EOD teams. The unit has been put to good use for trip wire searches in a high speed assault atmosphere. Navy EOD doesn't have all day to clear areas during assaults because of the fast pace. This tool allows quick scanning of the area in a fraction of the time spent using a green dot laser. It has done well with all trip wire types ie, copper wire, metal wire, fishing line, and regular thin rope type material. The tool is also good to highlight the path of command wire quickly. The guys really like it". The C-TRIP Green Laser Trip Wire Illuminator is safe to operate, waterproof, and shock resistant. New Features for 2013: 1" Knurled Tube for superior grip and portable, hand held use. Power lock out functionality.
Very good product Very satisfied Thanks a lot
Very good piece of gear for Tactical applications when it comes to moving fast. Better than carrying ribbon or silly string.